Keri Lake Zakynthos Greece
Welcome to Athenea Villas
The Athenea Villas complex is built on a hill in the peaceful village of Keri. It consists of 8 apartment-houses ideal for families, groups of friends as well as couples. All houses offer amazing views of the endless blue Ionian Sea and the surrounding olive groves, pine trees and vineyards. The owner, Mrs Athina, has taken great care in decorating the homes as she believes that holidays should be considered sacred after a long year of hard work. The beautiful grounds are ideal if you wish to dine al-fresco as there is a large BBQ and outdoor oven you can use. At the Athenea Villas you will enjoy such peace and quiet that the only thing you will hear is the harmonious song of the birds. Paradise awaits!
Ever looked at a postcard and dreamed you were there?
Ever looked at a picture postcard and dreamed that you could be there?
Whilst staying at our villas your dream can come true. Our villas are built overlooking the sea and offer privacy and incredible views one could only dream of.
Sitting on your balcony at Athenea Villas, cast your eye over the mirage-like panoramic views and you have the opportunity to take in the culture, nightlife, sea, countryside and town from your own VIP seat.
A different beautiful scene from every angle including the lush green countryside of olive groves and vineyards and also Laganas and Keri Bay.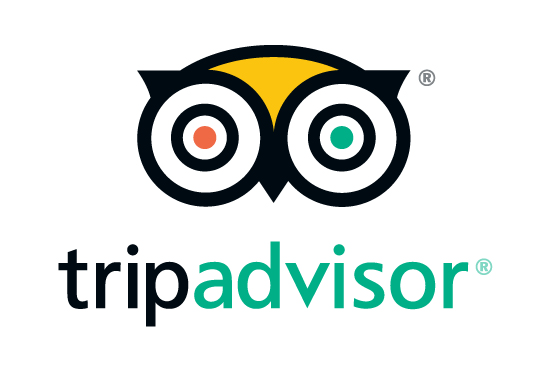 Majestic

6 September 2017

Dreamy atmosphere and location!

If your planning to relax and enjoy breathtaking views it is the perfect place to be at. Furthermore you should visit the village of Keri which is an authentic greek small village with nice restaurants by the sea

Semaine extraordinaire !!

22 August 2017

Nous avons été accueillie par Athina, la propriétaire qui est d'une gentillesse et d'une serviabilité extraordinaire. Tout d'abord, elle s'est occupée de la location de notre voiture qui nous attendait à l'aéroport et que nous avons récupéré sans aucune attente. Nous avons découvert notre maison avec une vue splendide sur la baie. Un endroit calme, en haut d'une colline. Une maison décorée avec goût et très bien équipée. Le must, une piscine pour se détendre le soir en rentrant de nos balades. Nous sommes arrivés le soir à 22H et Athina, toujours là, a eu la gentillesse de nous conduire dans une taverne à Keri pour un merveilleux repas typique. Tout au long de notre semaine, elle nous a indiqué avec précisions les lieux à visiter, les meilleurs horaires pour s'y rendre, (ceux sans intérêt également). Grâce à cela nous avons gagné beaucoup de temps sur nos visites. Nous n'oublions pas également Dora et Effie les 2 personnes qui s'occupent tous les jours du ménage de la maison et de l'entretien de la piscine, d'une extrême gentillesse. Nous retournerons très vite pour un séjour plus long à Athenea Villas.

Superbe !

20 August 2017

Nous avons passé une excellente semaine dans une maison 1 chb avec piscine. Un petit paradis ! Une maison avec une vue spendide, joliement décorée et d'une propreté irréprochable grâce à Dora et Elfy. Le ménage est fait tous les jours, le linge de toilette changé tous les 2 jours, mieux qu'à l'hôtel! La maison est idéalement située au milieu des oliviers, au calme.Nous avions loué une voiture par l'intermédiaire de la propriétaire Athina qui met tout son coeur pour que ses hôtes passent un séjour agréable et ne manquent de rien. Tout est vraiment parfait ! A savoir : nous avions réservé pour une semaine en août l'année dernière. Nous avons été obligés d annuler et notre acompte nous a été remboursé très rapidement sans aucun soucis ! Nous avons enfin pu y aller cette année et nous ne pensons qu'â une chose : Vite y retourner ! Merci encore à Athina !

Ottima sistemazione

8 July 2017

Siamo appena rientrati dal ns.viaggio a Zante e soggiorno presso Athena Villas. Siamo rimasti pienamente soddisfatti di tutto:la villa una vera chicca, la proprietaria Athina una splendida padrona di casa che si preoccupava di farti stare sempre bene, la piscina fantastica e sempre pulita e con il caldo che c è stato in questi giorni, un tuffo lo si faceva volentieri a tutte le ore.La ns.casa aveva una sola camera da letto con aria condizionata, mentre i bambini dormivano in soggiorno dove c era un ventilatore, e quando ho detto alla proprietaria che comunque c' era caldo, ci ha portato un altro ventilatore. Durante il nostro soggiorno festeggiavamo l anniversario e quando Athina l ha saputo ci ha portato una torta,un regalo ed un biglietto dolcissimo...una sorpresa graditissima!Le pulizie sono giornaliere con cambio asciugamani,mentre le lenzuola vengono cambiate dopo 3 giorni.L'unico consiglio e' quello di avere un mezzo perché la villa è in cima ad una collinetta,impossibile farne a meno. Comunque Zante è un'isola meravigliosa e consiglio di girarla per scoprirla tutta.
Our Rating on Booking.com